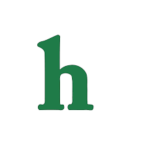 "Teen Mom 2″ star Leah Messer has reportedly lost custody of her twin daughters, Ali and Aleeah, 5. The reality TV mom is said to have been putting the twins as well as her youngest daughter, Adalynn, in danger.
'Teen Mom' Leah Messer Loses Custody Of Twins
In Touch Weekly reports that Leah Messer lost primary custody of the girls to her ex-husband Corey Simms and his pregnant wife Miranda Patterson. Leah will allegedly now only have the girls on the weekends after her behavior had pushed Corey to try again for custody of his daughters.
"Leah's really been screwing up since then so Corey took her back to court," one source stated. "The judge looked at the girls' school records, which show that they've been late for school, and made the change in custody… Leah only gets the girls on the weekends now."
Shocking Claims That Leah Lost 2-Year-Old Daughter Addie
The worst part of this story is that Leah Messer may also lose custody of her youngest child, Adalynn after a scary incident. The "Teen Mom" allegedly wasn't paying attention to what Addie was doing one day and the 2-year-old wandered out of the house and was later found by a police officer.
"Everyone is very worried about Addie. She recently wandered out of the house while Leah was distracted.Thankfully, a police officer found Addie and brought her back home."
Now Leah's other ex-husband, Jeremy Calvert, is said to be extremely worried about his daughter and ready to fight for custody of her, even if that means he needs to change jobs as Jeremy is often out of town for days and weeks at a time.
Comments
comments