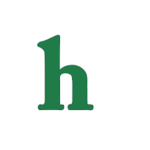 "Teen Mom OG" star Farrah Abraham has been making a lot of headlines over the past week for multiple things such as deciding to have more plastic surgery, creating problems while filming "Teen Mom" and taking heat for her parenting decisions.
This Farrah Abraham News Roundup Will Shock You
Farrah Abraham announced that she plans to go under the knife for yet another plastic surgery procedure. The "Teen Mom" claims that she needs to have a third boob job to fix the botched job that was done in the past.
"I'm thankful to have the best reconstructive breast surgeon in the Beverly Hills area fix the burning and pain issues that were horrible," Farrah told The Ashley. "I was happy to learn about new incision placement for better results as opposed to under the breast for my pain and burning to stop."
As if Farrah wasn't to take enough heat from that news this week, fans also went a bit nuts online when Abraham shared her daughter Sophia's school photo on her Twitter account. In the photo it appears that Sophia, 6, may be wearing makeup, and fans were not happy about Abraham allegedly putting make up on her daughter for picture day.
#PictureDay #SchoolPictures Sophia is so beautiful! 1st Grade Photos???????????? #MomMonday #MakeLifeBetterInAWord Blessed pic.twitter.com/svidgrB6w9

— Farrah Abraham (@F1abraham) October 19, 2015
Farrah Abraham's Diva-Like Behavior
Wetpaint reports that it looks like Sophia may be wearing makeup such as mascara, blush, and possibly even lipstick! "1st grade and wearing makeup????," one mom commented via Instagram. "Does she freaking have makeup on? Seriously she's in 1st grade wtf. Worst.mom.ever!," another critic wrote.
Meanwhile, as all this Farrah Abraham drama is going on, another story painting the reality star in a negative light has surfaced. Reportedly, Farrah refuses to let the "Teen Mom" crew use the bathroom at her home while they are filming her.
"She flat-out refuses to let any of the crew use her bathrooms, even the producers who have been with her since the 16 and Pregnant days," a source tells The Ashley. "She doesn't really go into specifics, but the whole crew knows better than to use Farrah's bathroom."
Comments
comments